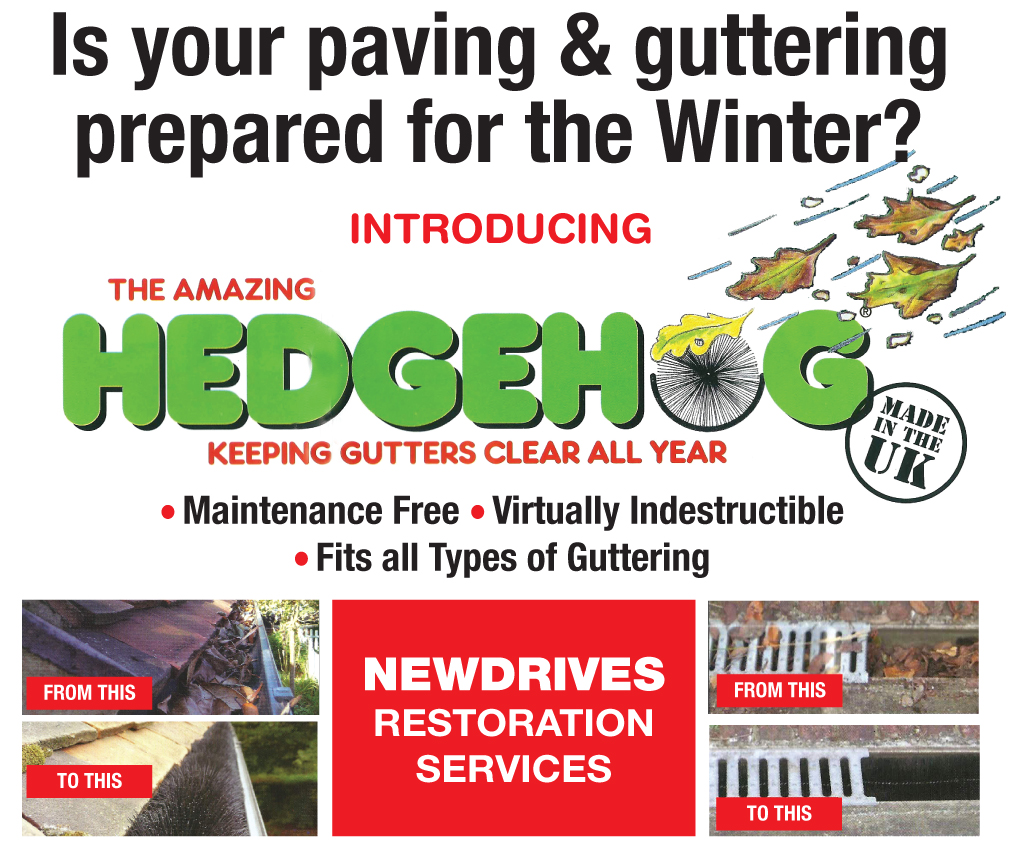 Get the new revolutionary 'Hedgehog' Gutterguard brushes installed into your guttering and drainage channels to keep clear from leaves and prevent drains flooding.

TEL 01329 847777 / 01329 516572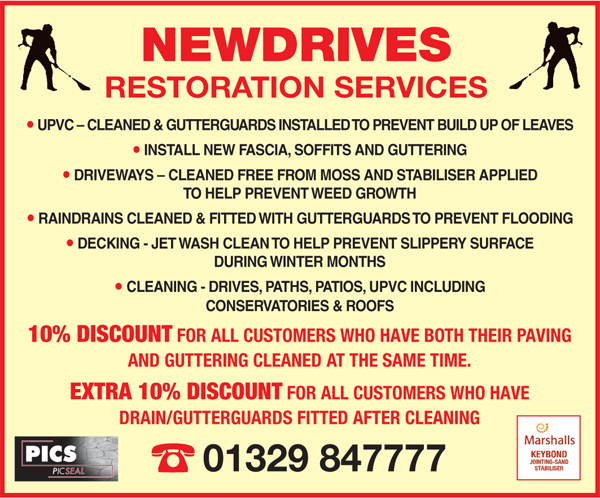 Newdrives Restoration Services are a locally based company, offering the cleaning and maintenance services to help prepare your home/garden for the winter months. Have your drive, patio or decking cleaned now, so that the surface is prepared for the rain and frost!

Newdrives Restoration Services can also clean your UPVC, as well as install the Gutterguard system to keep your guttering clean. Call us now for your free No Obligation Quotation and be prepared for a stress free winter.